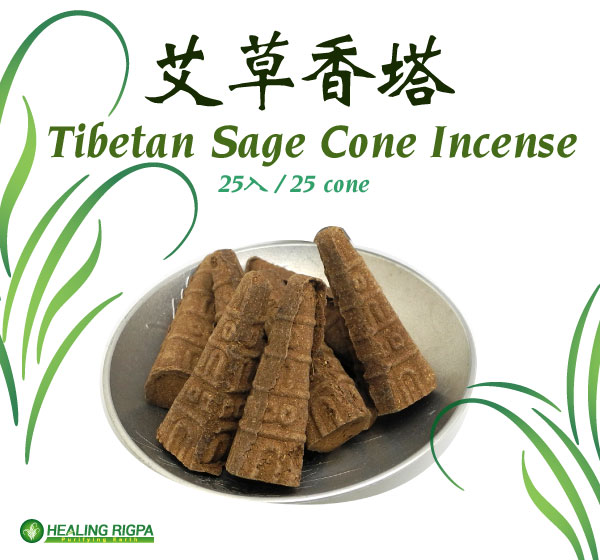 Attribute : 25 cone
Size : 4cm height
For the very first time, these cone incense are made from pure Tibetan sage. Tibetan Sage, or Ganden Khempa (Ganden Grass) is grown naturally around the sacred Ganden Monastery (30km outside Lhasa Tibet) which was founded by the great master Tsongkhapa.
It is believed that The Great TsongKhapa, (1357~1419), wanted to eliminate the outbreak of chicken pox, so he cut and scattered his hair on the ground of the Ganden Monastery. From the hair grew a special type of grass and it was known as Ganden Grass.
Advice from Lama Zopa Rinpoche - "It is very beneficial to burn incense from Ganden in Tibet and very beneficial for the person with SARS to smell and breathe in this incense deeply"
This raw Ganden Khenpa (Tibetan Sage) has a slightly bitter aroma, with a hint of mint. Its medicinal properties are described by the Physician to H.H. the Dalai Lama as being an effective remedy for colds and flu and to purify polluted atmosphere.